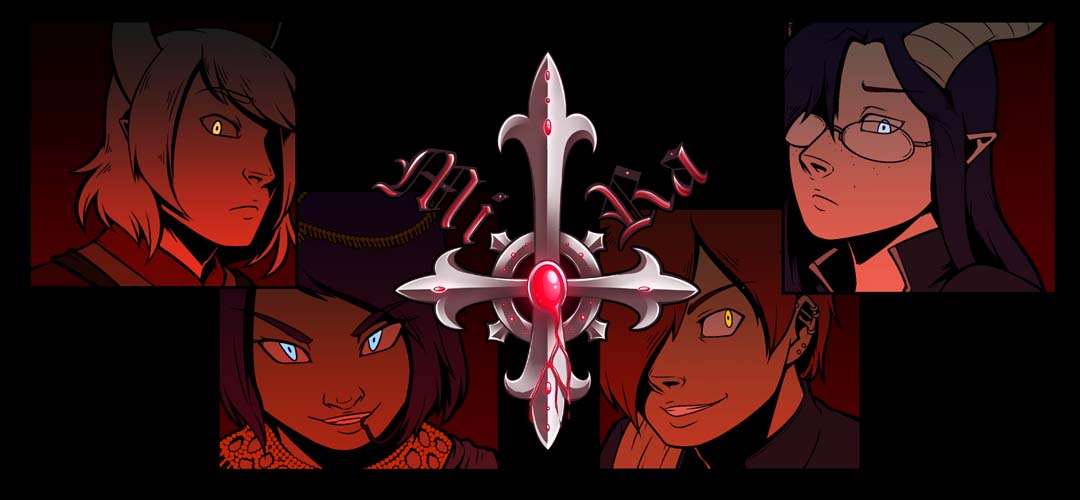 .:Mitra:.
Hello all!
First off, I wanted to say thanks for all the downloads and the absolutely lovely comments about Mitra! The team and I are ecstatic that people like it. (Also, all the Coral stans--we see you and we love you.)
That said, this isn't quite the final version of the game; you can expect an update sometime in the next couple months with a few features we ran out of time for in the jam, such as voice acting and an art gallery.
It is also worth mentioning that the thought has very much crossed our minds to expand this into a full-length game, as opposed to the current demo-esque version (we, uh, maybe kinda sorta want to be able to actually romance the demons). So, if you want more, be sure to let us know!
On another note altogether, the game's official soundtrack is now available on all your favorite streaming and download services! If you find yourself getting the songs stuck in your head like I do, our composer would love your support. Here's the links for that:
Deezer
Finally, the Spooktober Jam is still going on, so if you played the game, we'd love if you gave it a rating (and maybe left a comment) :)
That's all for now! More updates coming soon!
-Hazu