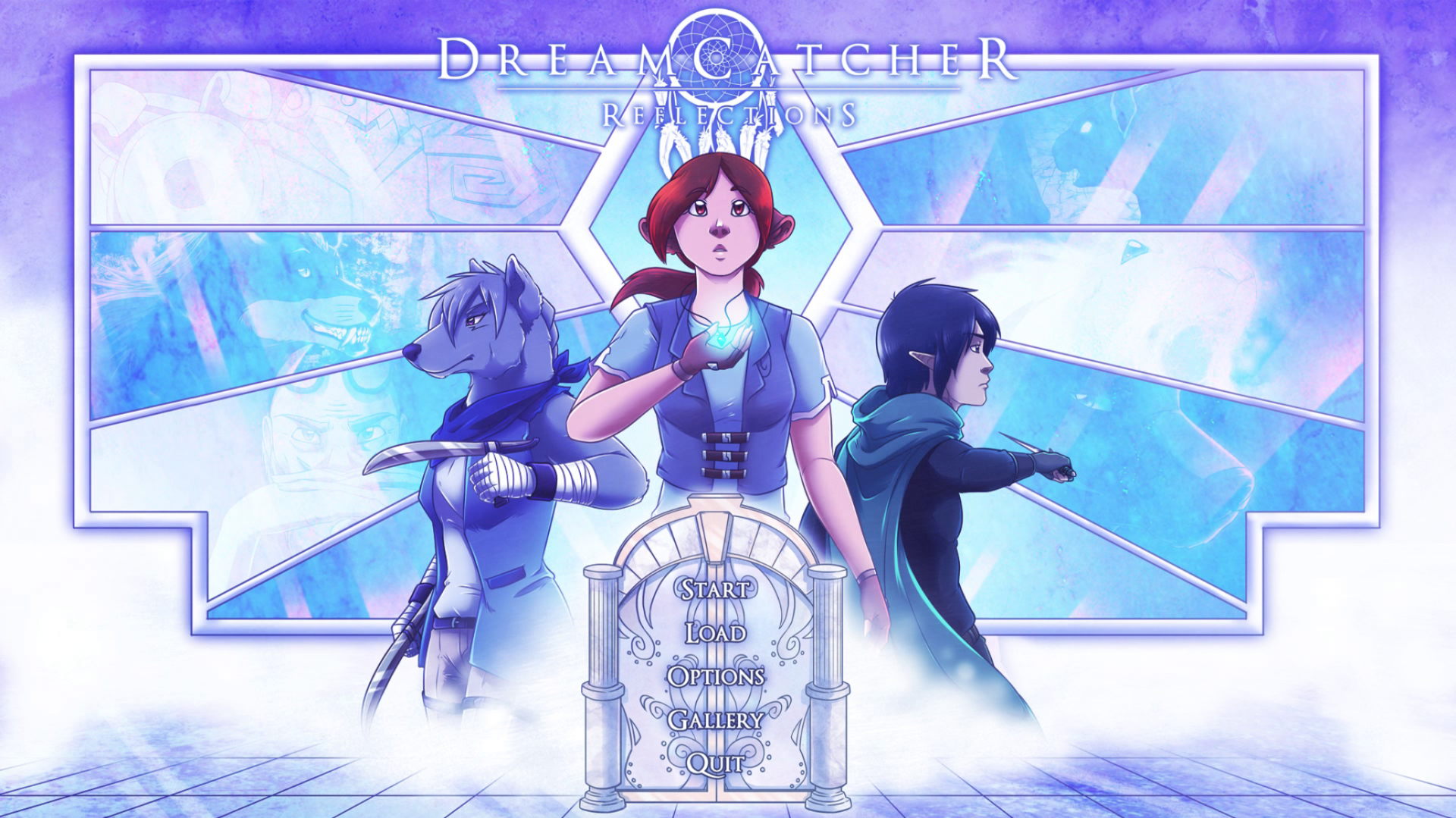 DreamCatcher: Reflections, Volume 1
Version 2.0 Now Available!
---
Hello all! Hazu here, a.k.a. the dev known as "Skelebun Studios" (though it has started to expand into an actual team recently--more on that in a minute.)
First of all, I want to take a second to thank everyone who has given DreamCatcher: Reflections a try so far--I came into the visual novel development thing about a year and a half ago with, frankly, no idea what I was doing. And while I'm certainly still learning, what I can do now is a vast improvement over what I could do when the first version of chapter 1 came out. That all said, even the first release of Volume 1 turned out not to be the final one, as this announcement marks the release of Version 2.0!
The update contains various visual tweaks, like animated sprites (watch Riza's tail--just trust me), as well as a few minor script edits, mostly for clarity. The biggest addition, however, is that of partial voice acting! I got to work with some incredibly talented, enthusiastic VAs on this, and they really brought the characters to life--we're all excited for everyone to hear what they've done.
Volume 2, meanwhile, is well underway, and I'm hoping to have that completed towards the end of this year. It, and other releases moving forward, will all contain voiceover and the new sprites, as well as any other improvements I make along the way.
Anyway, thanks again for checking the game out--if you enjoyed it (or didn't, I don't know), it would mean a lot to me if you'd leave a review! Feedback really does matter, so please, leave me your thoughts.
That's it for now! Hopefully the next time I have a major update, it'll be the second volume!
-Hazu
Files
DreamCatcher: Reflections Vol.1 (Ch. 1-5) (PC) (COMPLETE)
375 MB
Jun 13, 2021
DreamCatcher: Reflections Vol.1 (Ch. 1-5) (Mac) (COMPLETE)
341 MB
Jun 13, 2021
DreamCatcher: Reflections Vol. 1 (Ch. 1-5) (Android) (COMPLETE)
374 MB
Jun 13, 2021
Get DreamCatcher: Reflections, Volume 1