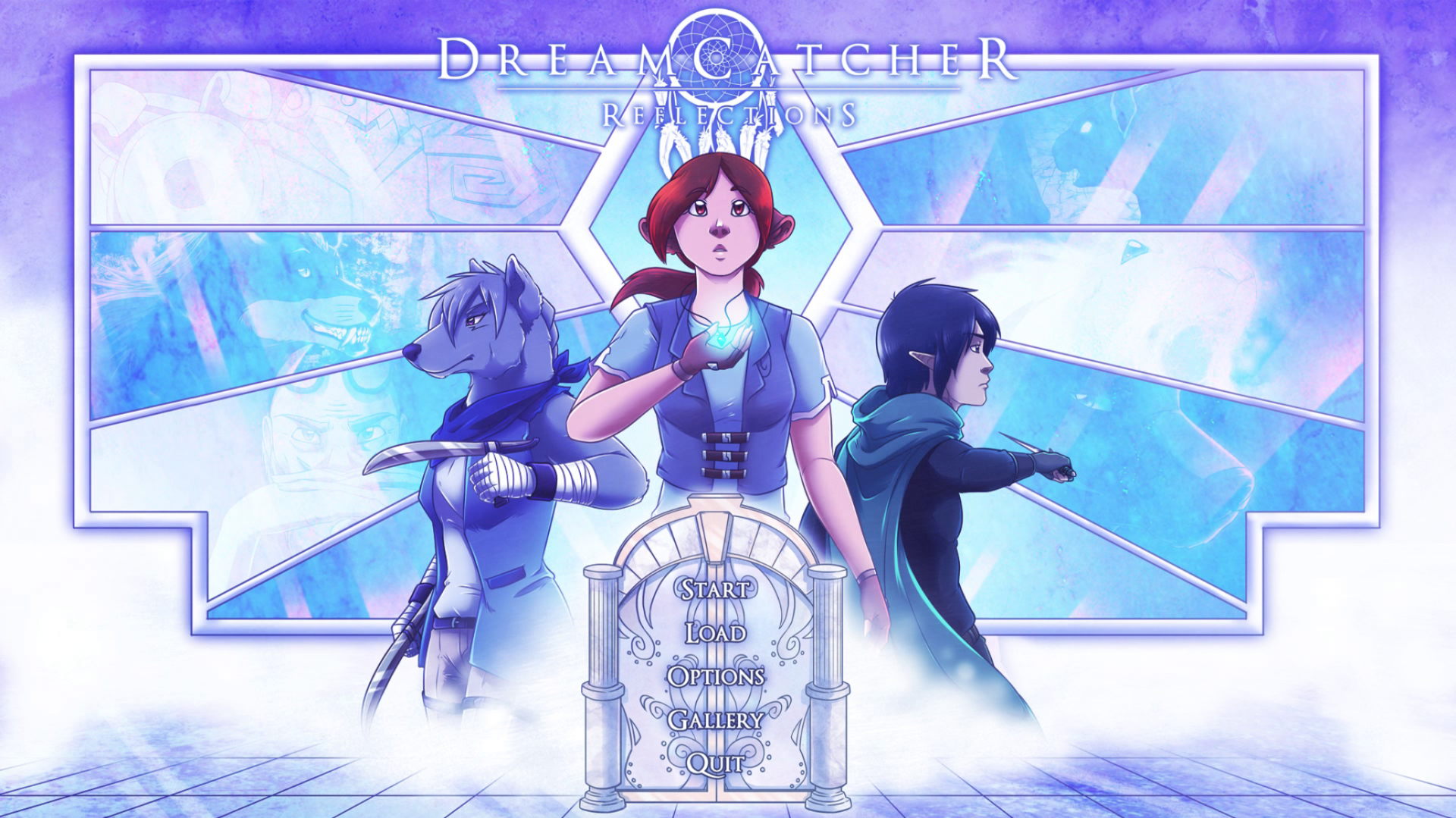 DreamCatcher: Reflections, Volume 1
Volume 2 Info and Housekeeping Updates!
---
Happy Holidays from Skelebun Studios! Just wanted to give an update on what we're working on at the moment.
First and foremost, the VA team and I are hard at work on the completed Volume 2 release, which will contain the finalized versions of chapters 6-10, and both returning and new bonus features, including:
Partial voice acting
An exclusive bonus story, this time about Luna's past
CG and concept art galleries
And new this time, an encyclopedia feature containing lots of additional information about the characters and world, with entries that will unlock as you progress through the story!
Of course, there will also be some minor GUI updates and other fixes, but nothing too significant there. I'm hoping to have Volume 2 released to the public sometime in January; keep an eye out for a more concrete release date.
Anyway, on to housekeeping matters, you may have noticed that the individual game pages for chapters 1-5 have vanished; those beta releases are still available for free download from this page right here, as well as the complete edition, but I felt it was getting too confusing to have the individual pages as well, so I opted to put everything in one convenient location instead. Upon the release of Volume 2, this will likely happen with chapters 6-10 as well, just for simplicity's sake.
And that's pretty much it! As always, for more regular updates about DCR and my other games, you can follow me on Twitter, or for a more casual conversation environment, you can always join the Skelebun Discord!
-Hazu
Get DreamCatcher: Reflections, Volume 1