Play Dead! #1 - Schrodinger's House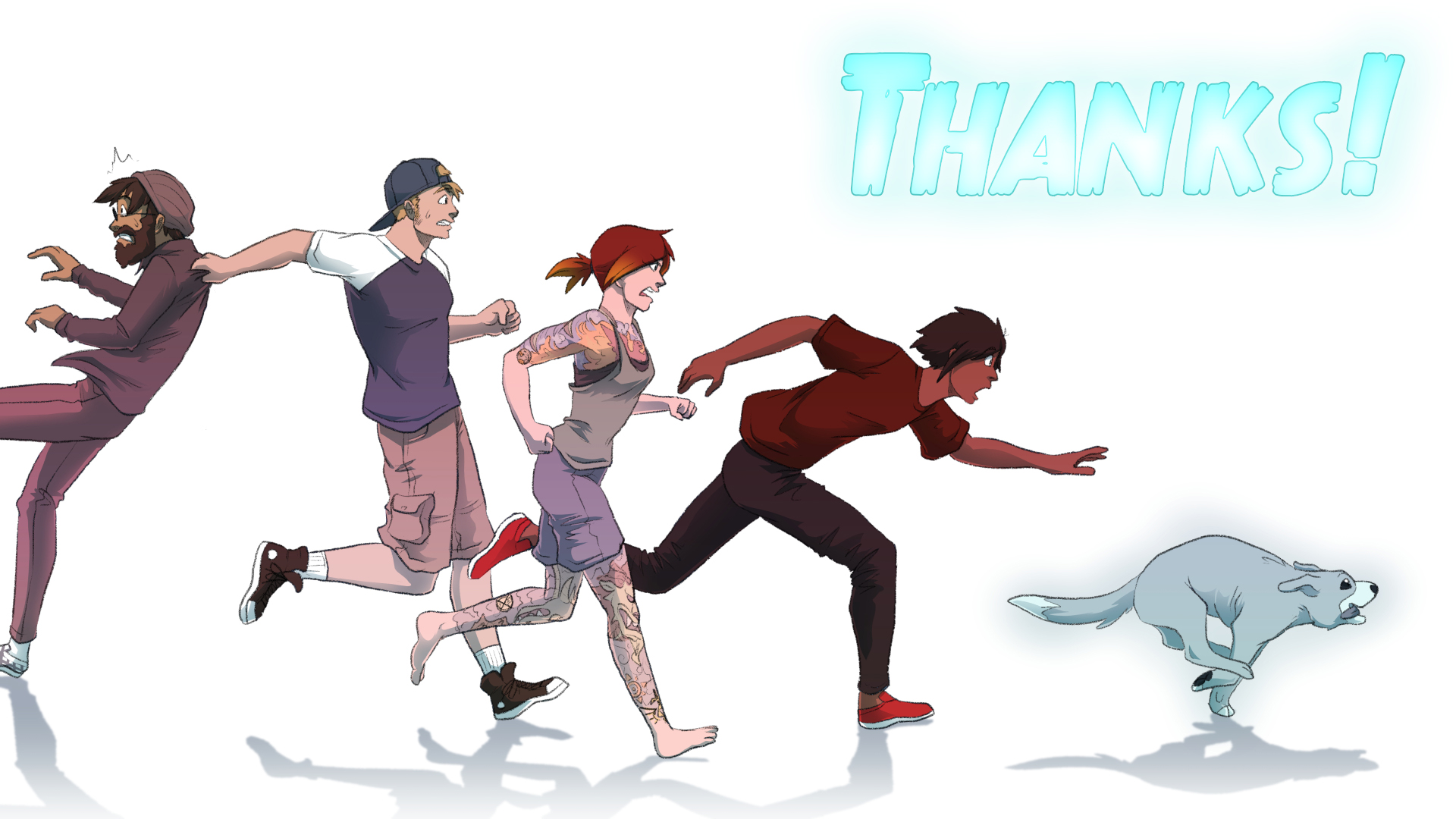 Hey all!
I just wanted to take a second to say thanks--this silly little story hit 300 downloads in the first week, which is honestly a lot more than I dared hope for when making it, since I have a tendency to write things that I would want to read and not think twice about whether or not there's an audience for it. But, thank you to everyone who gave my band of idiots and their dead dog a chance.
I've had a handful of people express interest in seeing more of this series; I did write it as sort of a pilot episode that I could continue if I wanted, but didn't really plan on doing so unless, y'know, people actually wanted to see it. I have at least one more chapter written that's shoved in a drafts folder somewhere, and a list of other monsters of the week, among other things, so there is more content to be made here. I'm still not promising anything because I'm putting a lot of focus on DCR, but perhaps in a few months you'll get another Stop, Thief! adventure. (If you want to see more, please do let me know, because demand absolutely will inform my decisions on this one.)
If you were just here for Spooktober and haven't seen my other VN series, DreamCatcher: Reflections, it's an anime/JRPG-esque fantasy adventure story and the first four chapters are available for free on my page, with the fifth being released tomorrow. If that sounds up your alley, please give it a look!
Thanks again,
Hazu
Get Play Dead! #1 - Schrodinger's House