Play Dead! #1 - Schrodinger's House
Version 1.1 & plans for 2021!
---
Hello! And surprise! I've released a small update to this chapter with a new GUI, some typo fixes and a few minor text changes to create better continuity with some future chapters. If you've already read the original version, you don't really need to read the new one as most of the changes are pretty small. I've also updated the screenshots and made the game pay-what-you-want, in case, y'know, anyone feels like throwing me a tip.
I have been working on writing the next handful of chapters and have a decent idea of where the story is going at this point, so you can hopefully expect chapter 2 sometime in February or March. It's going to remain episodic with a sort of monster of the week format, so you don't necessarily need to read every chapter, but there will be some continuity. I'm not sure what the overall length is going to be, but at the moment I'm thinking 2-3 "seasons" of about 8 chapters each.
That's about it for now, here's some sketches of the band...doing the band thing.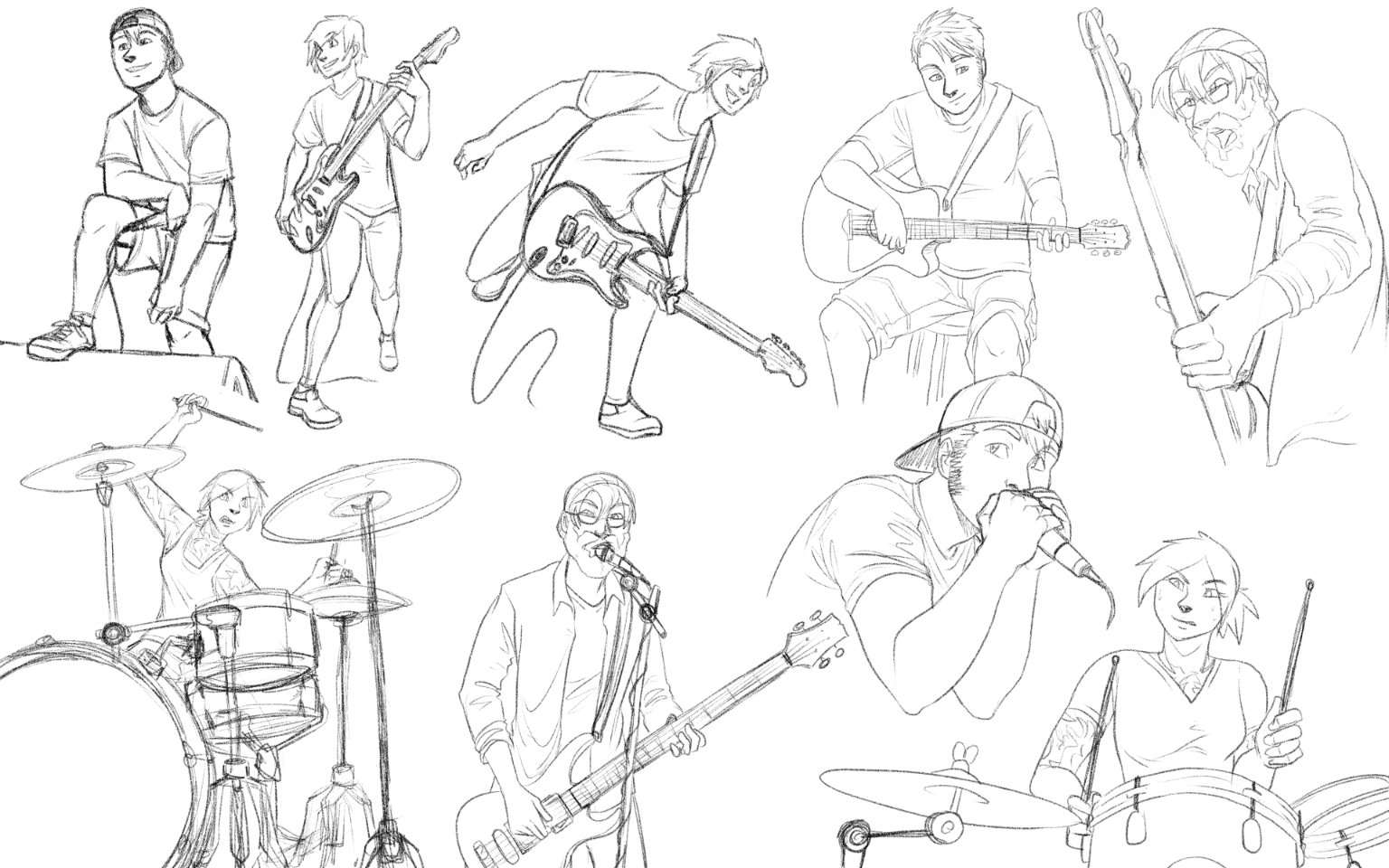 Files
PlayDead-1.1-pc.zip
120 MB
Jan 09, 2021
PlayDead-1.1-mac.zip
103 MB
Jan 09, 2021
Get Play Dead! #1 - Schrodinger's House